Discovering flavours is exciting and at Pontus Brewing we offer people the opportunity to expand their horizon and enhance their flavour pallet by brewing exciting beers. Furthermore, we believe that the right flavours at the right, special moments enrich people's lives and contribute to great memories.
With this in mind we recently brewed a new beer called Beach Boy, a Tropical Lager of 4,7% brewed in accordance with a broad history of pale lagers. We did this because a good lager is suited for many great or festive occasions like drinking with your friends in your favourite bar or celebrating life at birthday party!
From all the lagers, or bottom fermented beers, Pilsner is now by far the most consumed style of beer and the image of what it should be is dominated by big brands that operate internationally. The most well-known variations are Czech, European, and German. The first one is high in carbonation and foam, brewed with hops that impart mild floral aromas. It has a deep golden colour and a crisp, bitter finish. European variants tend to be more sweet and the German ones are more bitter and earthy in taste with a pale, golden colour.
To make pilsner strict fermentation procedures are required and carefully balancing your ingredients is a must since they need to result in a perfect and harmonious combination of delicate flavours.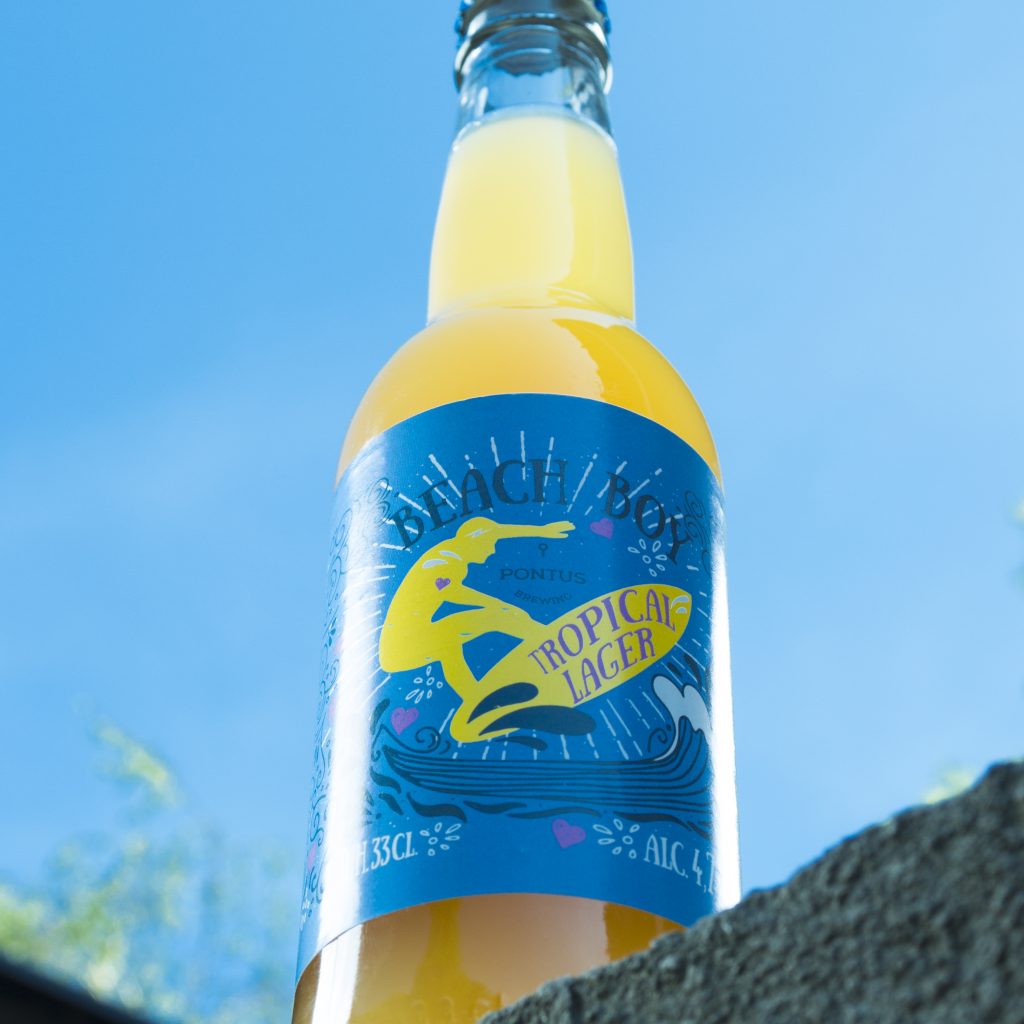 Brewing Beach Boy was a challenge because of the finesse that is required. However, we were clear in our goal of creating the perfect party beer for all the happy moments when a tasty refreshment is needed and our brew master simply nailed it!
Beach Boy has a very pale appearance and is mild in carbonation as not to fill the drinker with gas. When consumed you notice a mild malty sweetness with a medium mouthfeel. Contrary to the older pilsner styles that are more floral or earthy hoppy, ours is characterized by more fruity, lime-like aroma's and taste. As like many other pilsners it has a crisp and clean finish.
Make sure to get your Beach Boy to make those festive moments a little more celebrative. In the meantime expect more tasty brews coming soon.
Keep drinking the good stuff!
Pontus Brewing